Trail mixes are extraordinarily healthy alternatives to your snack cravings that are here to stay and make your evening bites even more wholesome. Also, if you love nuts, you're surely going to board the train of trail mix recipes. There's always a new combination and mix out there waiting for you to search for it. If you are worried about finding good quality ingredients, then you can always buy 100% organic nuts online from trusted retailers.
Here are five exciting trail mix recipes that are surely going to make their way to your kitchen shelf:
1- Toasted Nut and Chips Trail Mix: This is a fun combination of nuts, chips, and coco chunks you must try making at home. We have simplified the steps of this trail mix for your convenience.
Ingredients: 1 cup cashews, 1 cup pistachios, 1 cup walnuts, 1 cup banana chips, 1 cup roasted coconut chips, ½ cup raisins, ½ cup chocolate chunks 
Step-1- Preheat your oven to 176 degrees C.  
Step-2- Roast the cashews, pecans, and walnuts for 6 to 8 minutes or until they turn light brown. 
Step-3- Remove the nuts from the oven and let them cool. 
Step-4- Add all the other ingredients and mix them well with the nuts. 
Step-5- Store your trail mix in an air-tight container and enjoy munching.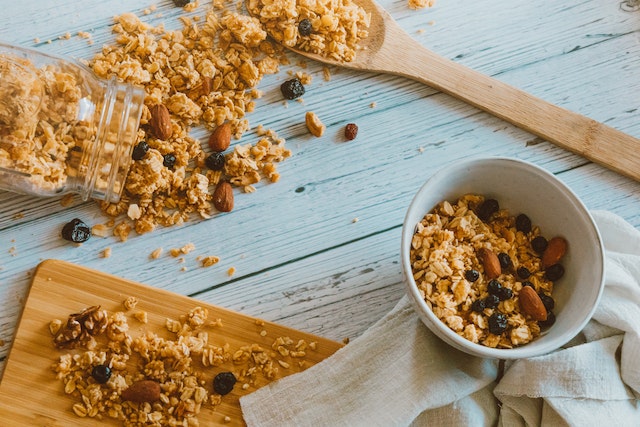 2- Chunky Monkey Trail Mix: This trail mix recipe is as fun and exciting as it sounds. You can make the mix for your naughty kids to munch and get some additional nutrition from their regular diet. 
Ingredients: 1 cup banana chips, ¾ cup pineapple chunks, 1 cup unsweetened coconut strips, 1 cup roasted salted cashews, 1 cup chocolate-covered peanuts, ½ cup yoghurt covered dried cranberries. 
Step-1- Pour all your ingredients to a huge bowl. 
Step-2- Toss them well and store them in a airtight container. 
Step-3- Your simple and easy trail is ready to be enjoyed by your lil ones.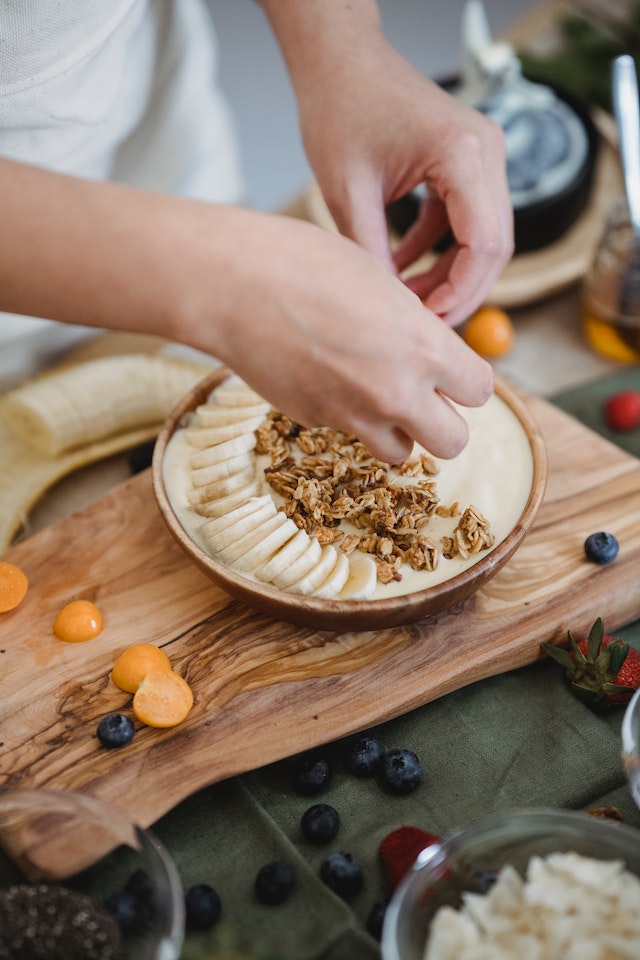 3- All Nut Trail Mix: This will definitely become your go-to break-time bite if you love nuts and crunchy snacks. Bring all the nuts in your kitchen to the counter and let the process begin. 
Ingredients: 1 cup each- (cashews, almonds, , peanuts, pistachios, raisins), sea salt, cinnamon, nutmeg 
Step-1- Toast all the nuts separately for 10 mins at 176 degrees C until they turn light brown. 
Step-2- Mix them together in a bowl. 
Step-3- Add raisins and again mix them well. 
Step-4- Add ¼ tsp sea salt, ½ tsp cinnamon, and a pinch of nutmeg to the mixture for additional flavours, and enjoy your nutty munch.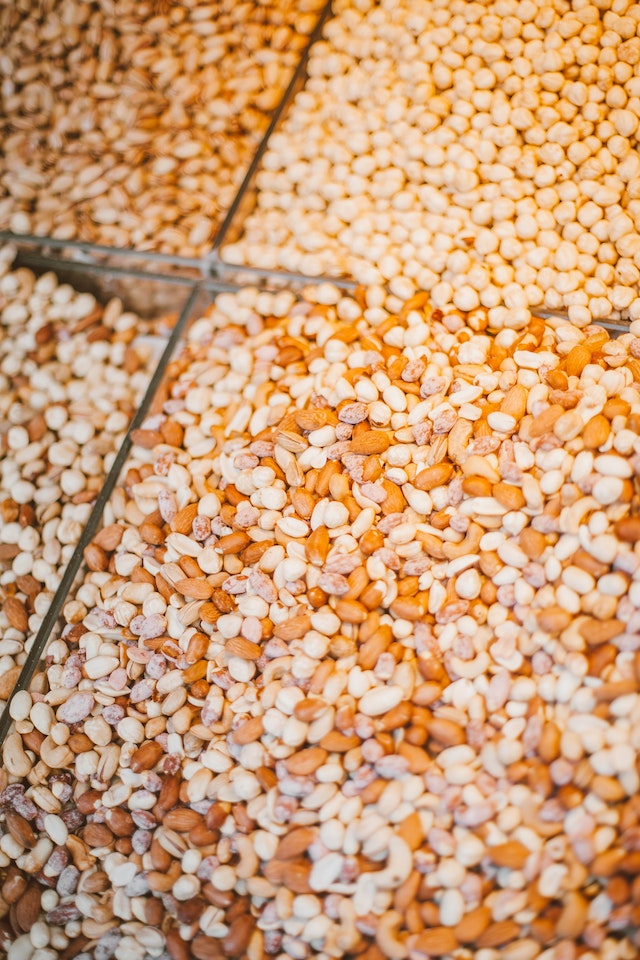 4- Nuts and Seeds Trail Mix: A healthy and delicious option is here to make its way to your snack self. No wonder this is the most popular trail mix of all. Try this simple recipe and know it for yourself: 
Ingredients: 1 cup each- (pumpkin seeds, almonds, sunflower kernels, walnuts, apricots, dark chocolate chips) 
Step-1- Take all these ingredients in a large bowl and toss to combine them all well. 
Step-2- You can store it in the freezer and try eating it with yoghurt.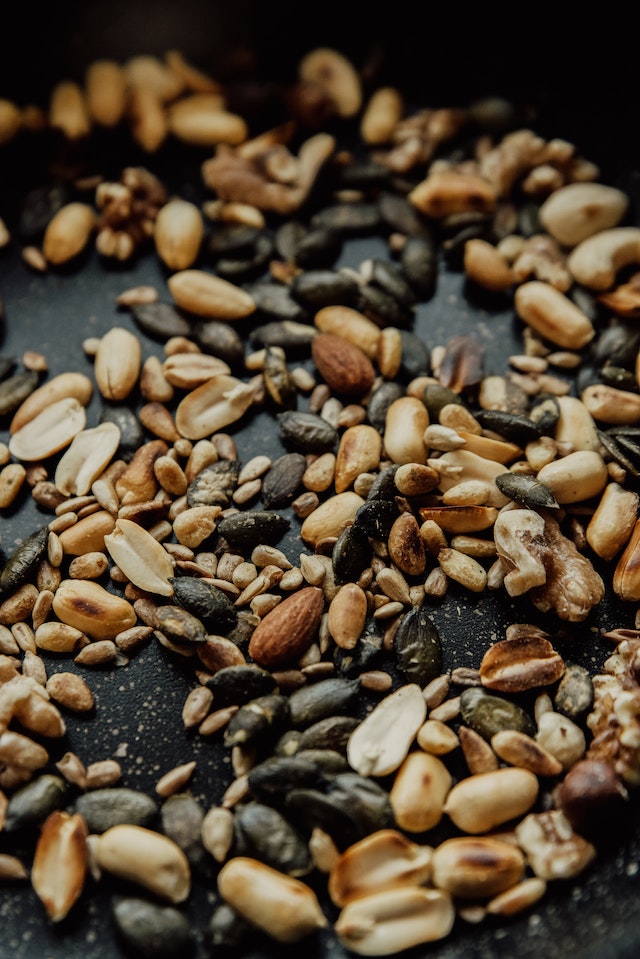 5- Sweet and Salty Trail Mix: A healthy snack with a burst of flavours will undoubtedly help you sail through a hunger trap without having anything junk. Fill your jars with this trail mix recipe because you will get obsessed with this one. 
Ingredients: 1 cup each- (various flavoured nuts of your choice) 
Step-1- Take a huge bowl and pour all your flavoured nuts into it. 
Step-2- Mix them well with a spoon and store them well. 
Step-3- Dig in! 
Conscious changes in your eating choices and habits will help you run the race of health, reducing the bumps of medical issues on your way. You can buy premium quality almonds, cashews, and pistachios for filling your jars with these yummy trail mix recipes from Zantye's webstore and start your fitness journey today.